Courses Taught:
Foundations of Engineering, Engineering Concepts, Engineering Applications, Algebra 2 & Pre-Calculus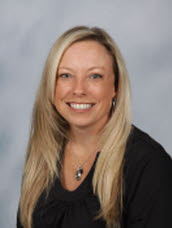 Ms. Peters attended Mercer University where she completed a Bachelor of Science in Engineering degree majoring in Industrial Engineering. She then worked as an engineer for 15 years before going back to school for a graduate degree. She earned a Master's of Arts in Teaching degree from Mercer University. Ms. Peters taught high school math at Mary Persons High School in Forsyth, Ga for 2 years. She then came to Houston County High School where she taught Algebra 2 and Pre-Calculus until 2019. In 2019 she began teaching Engineering and Technology mixing her two career fields.
Ms. Peters has 2 teenage boys and has lived in Warner Robins since 2002.