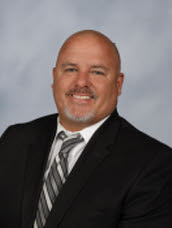 Dr. Doug Rizer, Principal
I am honored to serve as principal of Houston County High School. The motto at Houston County High is to 'Bear Down and Expect Excellence.' We take pride in providing our students with rigorous academics and extracurricular activities that meet the needs of all HCHS students. Together we will foster a community that produces high-achieving students and world-class citizens."
An educator for 26 years, Dr. Rizer has served as a principal in Houston County for 19 years. Prior to being appointed as Houston County High School's principal, he served as principal at Quail Run and Lake Joy Elementary. He has a Bachelor of Early Childhood Education and Master of Administrative Leadership from Georgia Southern University, a specialist in leadership from Georgia College and State University and a doctorate in leadership from Argosy University.
Dr. Rizer grew up in Orlando, Fla. He graduated from Boone High School and received a football scholarship to Lindenwood University where he played for two years. Next he transferred to Georgia Southern University where he met his wife, Meridith. They have been married for 25 years and have two children, Madison and Hunter. Madison is a 2018 HOCO graduate and currently attends North Georgia University. Hunter will be a senior this year at Houston County High School. Dr. Rizer has a passion for the outdoors, especially hunting and fishing.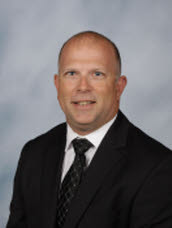 Mr. Jason Brett, Assistant Principal/Athletic Director
Jason Brett is a native of Perry and a graduate of the Houston County School System (Perry High School). He received a B.S. in Communication from Valdosta State University in 2003, a Masters degree of Education in 2004 and his Education Specialist degree in 2014. This is his 14th year at Houston County High School, his 3rd as Assistant Principal and 1st as Athletic Administrator. Prior to his current roles, Mr. Brett taught English and coached Baseball, Softball and Football. He was the Head Baseball Coach for 9 years (2010-2018) and was at the helm for 2 GHSA State Championships (2014 and 2016). Preceding his move to Houston County, he was a graduate assistant and assistant baseball coach at Valdosta State University (2000-2006). Before starting his teaching and coaching career, Mr. Brett was drafted by the New York Mets in the 21st round of the 1997 MLB Amateur Draft and played four years in the Mets organization. He and his wife (Amy) live in Kathleen with their sons (Connor, 9 and Reid, 5) and dog (Rawlings).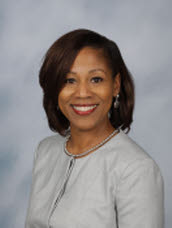 Mrs. Karma Hayes, Assistant Principal/CTAE Supervisor
Mrs. Hayes serves as Assistant Principal and CTAE Supervisor. She has been serving Houston County Schools for more than 20 years teaching Business and Computer Science courses, coordinating the Cooperative Business Education program and sponsoring the Future Business Leaders of America (FBLA) student organization along with various other activities.
She is married and has two children.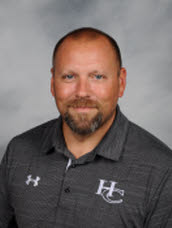 Mr. Jay Jones, Assistant Principal
Mr. Jones has been in the teaching profession since 2005. In the spring of that year he earned his B.S.Ed. in Mathematics Education from UGA, where he was a member of the UGA Redcoat Marching Band. He has since obtained his Master's Degree in Educational Leadership from Georgia College and State University and his Specialist's Degree in Teaching and Leading from Georgia Southwestern.
Mr. Jones taught for five years Houston County High School then transferred to Veterans High School to become the mathematics department chair in the fall of 2010. In 2014 he returned to Houston County High School as an Assistant Principal. He is married and has two children.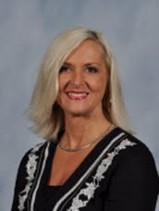 Ms. Melanie Moore, Assistant Principal
Mrs. Moore taught at Perry Middle School for 11 years. She earned a B.S. in Art from Georgia Southwestern located in Americus, Georgia. While studying there, she won several art scholarships. After graduating she moved to Warner Robins and worked as a graphic artist in Macon. She then went back to college and obtained a degree in art education. Mrs. Moore received her first teaching job in Houston County. She started work at Perry Middle School in the fall of 1993. While at Perry Middle, Mrs. Moore completed course work and received her Masters and Specialist degrees in Middle Grades Education with concentrations in Art, Math, Science and Technology at Georgia Southwestern and State University. She also has a Specialist Degree in Educational Leadership from Columbus State University. Mrs. Moore has two daughters, Mallory and Allison.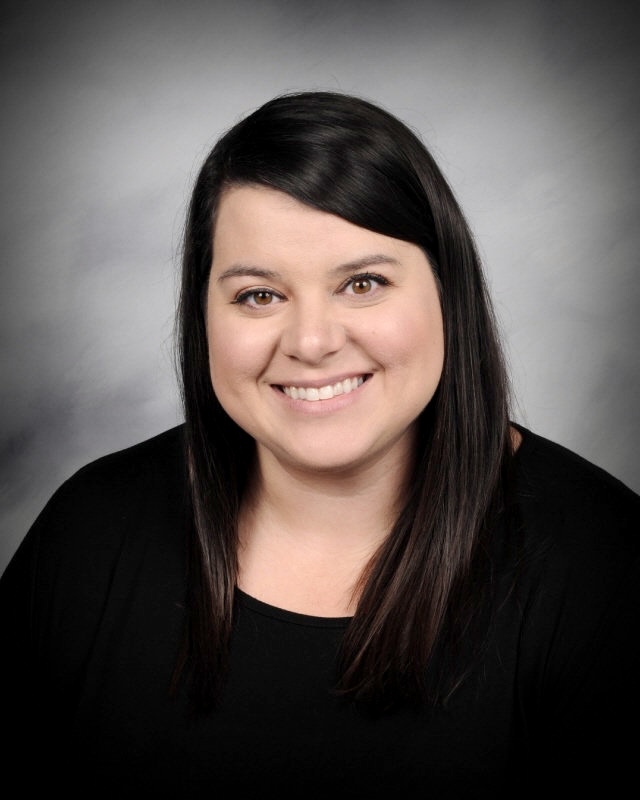 Mrs. Trinidy Rawlins, Assistant Principal
Mrs. Rawlins graduated from Hawkinsville High School in 2005. She received her bachelor's degree in Interrelated Special Education from Georgia SouthWestern State University in 2009 and her Master's in Special Education Curriculum & Instruction in 2010. Most recently, she earned a Specialist degree in Curriculum and Instruction from Piedmont University in 2019.

Mrs. Rawlins joined the HOCO family in 2015 and she loves the opportunity to be able to witness students be successful in both school and in life. She gets excited seeing students push through adversity and challenges and come out on the other side as better students and people.
Mrs. Rawlins has been married to her husband, John, for 7 years. Together they have two wonderful sons, Jack and Brannen.