English Language Arts Teacher
Courses Taught:
English/Language Arts 10th College Prep/ Honors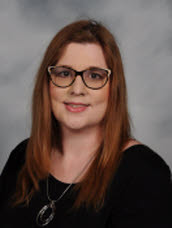 Hi, I'm Mrs. Abernathy. I have been a teacher since 2009. I grew up in Waycross, Georgia. I received my undergraduate degree in English &Creative Writing from Morehead State University. I am currently pursuing my masters in Curriculum and Instruction from Piedmont University. I currently live in Houston County and enjoy reading, traveling, crafting, and spending time with my friends and family.