Courses Taught:
Spanish 2 & 3
Club Sponsor:
Spanish Club (Everyone welcome)
Spanish Honor Society (Spanish 3+)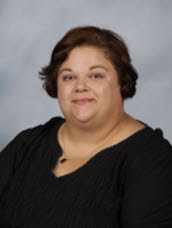 I've been teaching Spanish since 2005. I earned my B.A. in Spanish from Agnes Scott College and my M.E. in Curriculum and Instruction from GA College & State. I studied five months in Mexico, and took a faith and service trip for two weeks to Cuba. I love to travel and learn about new people and places! I live with my husband, two kids, and two rescued dogs.