Courses Taught:
Algebra I & Algebra II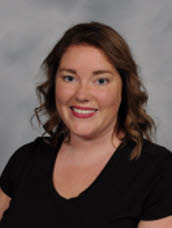 Greer Lones is a graduate of Houston County High School class of 2011. Mrs. Lones graduated with a Bachelors in Education from Georgia Southern University in 2015. Mrs. Lones is a former dance team member of both Houston County High and Georgia Southern University. After graduating college, Greer moved with her husband to Destin, Florida, but is happy to be back home in Houston County. Mrs. Lones is also the HCHS Competition & Performance Dance Team Coach. Mrs. Lones is a mother to her 2 year old daughter, Ryan, and two loving dogs.
Our classroom is now through the online format of Google Classroom. You will be able to access notes, assignments, and other information via your Algebra II Google Classroom!