(478) 988-6340, Ext. 32732
Courses Taught:
Honors 10th Grade Literature & AP Literature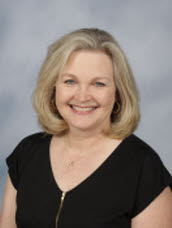 Ms. Cowart is a product of the Houston County School System and has spent her teaching career in the county. She began her teaching career at Warner Robins High School and has been at Houston County High School since 2001. She has a bachelor's degree in Journalism from the University of Georgia, a master's degree in Education from Mercer University, and a specialist's degree in Curriculum and Instruction from Piedmont College. Ms. Cowart is the proud parent of a son and a daughter who have also chosen the field of education. Her son is a middle school teacher and high school coach, and her daughter is a middle school special education teacher.