Courses Taught:
Environmental Science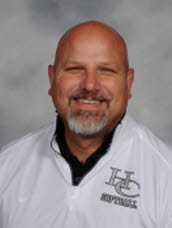 Mr. Chestnutt has been married to Leigh Chestnutt for 26 years and they have two amazing children Taylor and Brodie.
He has 27 years experience in education. He has taught science in Irwin, Coffee, Bacon, Tifton, and Houston County. He was also in administration for 13 years. He served as an Assistant Principal at HS level and Principal at Elementary, Middle and HS levels.
During his career, he has coached football, basketball, baseball, track, softball, volleyball and soccer.