Phone Number (478) 988-6340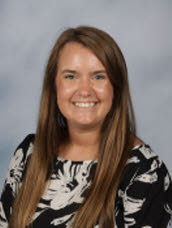 Students and Parents,
​I am thrilled to be starting my third year as the Choral Director at Houston County High School, and am excited to see where this year takes us.
I am a lifelong choral singer. In my own middle and high school choral programs I participated in honor choirs, All State Chorus, All State Reading Chorus, Literary, and much more. During my senior year of high school, I was a student director in chorus and had the opportunity to test the waters of music education. I quickly fell in love with the fulfillment I felt and decided to become a music education major at Reinhardt University. While in college I toured Italy with the university's select performance ensemble, was a part of a professional choral recording, sang with three different choirs, competed at NATS singing competitions, and attended music conferences all over the country. I am thrilled to have the opportunity to teach the students of HOCO, and I look forward to making some incredible music.
Please feel free to contact me with any questions or to introduce yourself!